Top Features Of Mope.io Sandbox Updated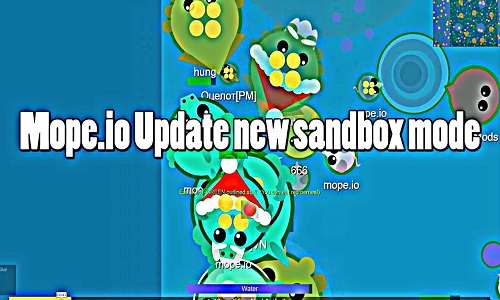 The Mope.io sandbox updated mode is now closed but a re-release of the same is expected in the months to come.
Mope.io sandbox updated happens to be a mode for the multiplayer IO game named as Mope.io that is loved and played by many gamers across the globe. It was added on January 28, used on February 4. Today, it stands as removed. Find out more about the sandbox for the game Mope.io and what it consisted of.
What Were Top Features of Mope.io Sandbox Updated?
In the mode, there was the chance to evolve immediately to the upper tier with a simple press on the Up arrow key. You could press the Down key to devolve. There were 11 servers in the game mode. It was possible to join into the mode with simply a press on the large button named Sandbox that was located at the bottom right section of the logo.
The Mope.io sandbox updated mode was compatible with MopeX, one of the best Mope.io mods available for the game. These mods have an important part in improving the experience of playing the .IO game. When these mods are used, additional features can be added to the original variant of the game. It can obviously be very useful for you in playing the game much better. It is a great way to make the game more interesting for gamers who are bored of the same things and the various missions and tests in the game.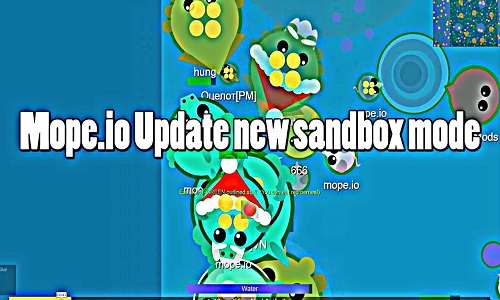 Why Was The Sandbox Mode Removed?
Several players discovered glitches in the Mope.io sandbox mode, and soon these became a talking point for different players of the Mope.io game. Thus, the developers possibly felt that more improvement is needed before the mode can be introduced. Players can expect a re-release of the mode in the days to come.
For some time, there has been news about a re-release of the Mope.io sandbox 2018. You can expect some information about the mode in the coming months, given the fact that the grapevine suggests that it is in a developmental stage.
How To Know About The Sandbox Mode for Mope.io?
You can try out various websites, forums, and portals that are dedicated to news and updates about the game Mope.io. It is possible to get updated information about the game from time to time and find out about the different aspects of the game – such as new mods, features, hacks, and even new modes. You can subscribe to these platforms to get the latest information about the re-release date of the Mope.io sandbox updated.