Do You Play With Mope.io Mods?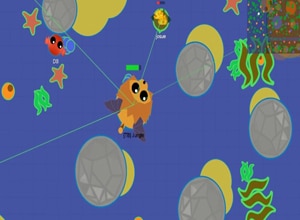 Similar to other io games, Mope.io also offers some interesting modes to all players. Once using Mope.io mods, you will get an opportunity to gain an edge over the opponents by utilizing further additional features, hacks, tricks, and awesome stuff added to the original game, which makes your game more amazing to play.
Are Mope.io Mods Available?
Since the game has just been released, Mope.io mods are not still available yet except chrome web store! But no need to worry about if the mods will be added to the game or not, with a group of players joining the game day by day, sooner or later, Mope.io hacks will be developed and published as scripts worldwide.
In-Game Controls
To play the Mope.io game well, make sure you entirely understand the in-game controls first, particularly if you are totally new to the game. The controls are so uncomplicated and very trouble-free to use. If you want to run, you just simply use your left mouse button. Also, you can fire the water or launch your attacks to the enemies by pressing key W or click the right mouse button. To chat with the other players in the game, you will use key Enter! Hope you have fun and survive longer!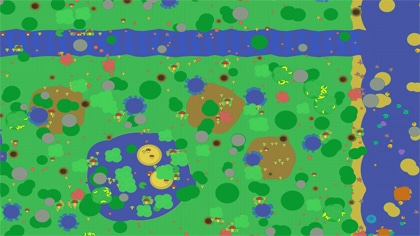 Features of Mope.io Mods
Mope.io mods pack is an advanced set of modifications for the popular MMO Mope.io. These include:
Zoom Out/In.
Transparent Spots or Bushes.
See Underwater and Disguised Animals with Ghost Mode.
Advanced custom skin interface: Choose from dozens of bundled skins, or add your own!
Draw Tracker Lines to Help Find Predators, Prey, and More (Highly Recommended for Beginners).
Save your five most commonly used chat lines, and with just two keystrokes you can instantly chat them in-game.
Use the food editor to replace the default Mope.io foods with any of your choices.
Disable inactivity timeout, score change notifications, Auto Re-spawn or Auto Upgrade, hold the animal still, textured hills, and more.
This Mope.io mods that is based on Google Chrome Store version do not have user scripts for Tampermonkey.
Zoom IN/OUT
Change Background
Rainbow Background
Show FPS ON/OFF
Auto Heal
Auto Aim
Faster Speed
Auto Food
Aimbot Helper
Adblock Plus+