Mope.io Art Animals Guide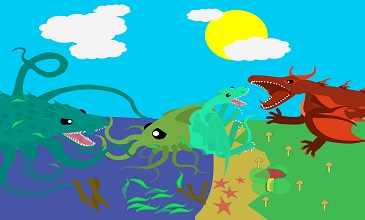 Are you a game lover? Specially, you have to play games in which you can see the different artwork. Now, you can start playing the best game when you are choosing the best one. Therefore, you can watch Mope.io art and start playing the game and choose the best animal as per your choice. So, you can play the best game ever when you start playing this one. Even, you can make your gameplay better when you play it again and again.
Mope.io Art Animals
Well, you can better know about Mope.io art. So, you can consider all the facts about Mope.io art. Even, you can see there are more than a hundred animals are available in the game. Now, you can choose any one as per your requirement. So, you can prepare the list of animals and choose the best one. Therefore, you don't need to be worried and you can choose the best animal which can come with new and special abilities.
The Mope.io art is overall good and you can enjoy the best game work with the help of this art. It can help you to play the best game as soon as possible and you can choose any Animaland you can eat mushrooms and work on other things.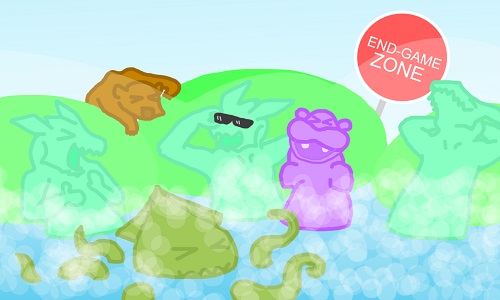 This is Mope.io art animal list:
Level
XP
Land
Bird
Ocean
Arctic
Desert
1
5
Mouse
Shrimp
Chipmunk
Kangaroo Rat
2
50
Rabbit
Pigeon
Trout
Arctic Hare
Desert Chipmunk
3
200
Mole
Penguin
Crab
Penguin
Meerkat
4
450
Pig
Woodpecker
Sea-horse
Seal
Armadillo
5
1K
Deer
Flamingo
Squid
Reindeer
Gazelle
6
2.1K
Fox
Peacock
Jellyfish
Arctic Fox
Fennec Fox
7
4.2K
Zebra
Macaw
Turtle
Muskox
Camel
8
7.9K
Cheetah
Snowy Owl
Stingray
Wolf
Warthog
9
15K
Cobra
Toucan
Pufferfish
Snow Leopard
Hyena
10
28.5K
Bear
Pelican
Swordfish
Walrus
Gobi Bear/
Rattlesnake
11
54K
Croc/Lion
Falcon
Octopus
Polar Bear
Vulture
12
105K
Rhino
Eagle
Shark
Wolverine
Bison
13
250K
Hippo/Boa Constrictor
Ostrich
Killer Whale
Sabertooth Tiger
Komodo Dragon
14
500K
Elephant/Giant Spider
Cassowary
Blue Whale
Mammoth
Blackwidow Spider
15
1M
Dragon/T-Rex
Phoenix
The Kraken/King Crab
The Yeti!
Pterodactyl
16
5M
Land Monster
Sea Monster
Ice Monster
Giant Scorpion
17
10M
Black Dragon
Different Abilities
Do you love to play games? Now, you can start playing Mope.io art. It is one of the best games in which you can watch the collaboration of different animals. Every animal has different and special abilities which help in defend and you can watch new moves. Even, you can watch the different move of all the animals and the game have awesome artwork. The awesome artwork of the game can make the gameplay better and you can Play It instantly. Therefore, you can use different animals like giraffe comment dear and various others as per your choice. Even, you can choose the old century Dragons in Mope.io art. The best way to improve your Mope character is Mope.io best path.
The Mope.io Art Skills
Are you interested to know about the gaming skills of Mope.io art? Now, you can better know about this game and see every animal has different compatibility. Therefore, you can enjoy the game, and especially you can enjoy the latest update of the game. In the latest update, you can watch the new powers, skills, and abilities of animals. The art of skills and compatibility can show you the best game which you love to play more and more.