Mope.io Sandbox 2023 Mode
Mope.io sandbox is called a game mode that is kind of like a private server. Many players want to play Mope.io sandbox 2023, but the developers of the game do not officially share this version with users. That's why players play Mope.io in other established sandbox games.
Mope.io Game
Mope.io game is the most interesting and exciting game. The game involves a food chain system, which empowers the bigger animals and keeps the weaker animals at the lowest position. The weaker animals must level up and embrace upgrades in order to get more powerful and dominating in the game. The evolution of weaker animals into bigger animals is the essence of the entire game. There are also many other features of the game.
But most of the players do not get satisfied with the features of the original game. You can enjoy the Mope.io sandbox and its advanced features to a greater extent.
Mope.io Sandbox 2023: All Explained
The sandbox version of the Mope.io game offers players some extra features and an abundance of joy.
Mope.io sandbox is similar to the original game; the motto and the objective of the Mope.io sandbox 2023 are the same: survival and evolution. You are required to become the most developed animal within the game. The case is the same as the sandbox version of the Mope.io.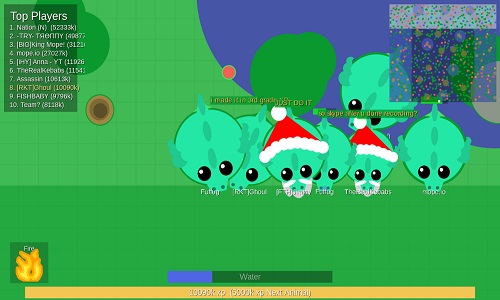 Main features of the Mopeio Sandbox
Following are the main features of the Mope.io sandbox:
a. Automatic Evolution and Devolution:
You can evolve and devolve in the game by pressing the up and down keys respectively. There are 17 tiers in total in the game. In sandbox mode, you can easily use all animals and play with all of them.
b. Listed on Leaderboard
All of the players who kill are listed on the leaderboard instead of given the XP points. As you compete with other players in the game, the best ones are added to the list.
c. Double-Press Click
Pressing the double-click allows you to receive an upgrade of the bear. It used to put the animals on fire now. Before, it used to freeze the animals.
What Has Been Removed in the Mope.io Sandbox 2023?
Recently, many changes had been made to the Mope.io sandbox. These alterations are given hereunder:
Before 12th February, players were capable of upgrading with a double-click of the left mouse. This feature is no more available.
Previously, there was only one server of the game. However, now there are 11 servers of the game.
The game does not redirect you to the mope.io/sandbox. However, it does not take you to the address. Rather, it redirects you to a particular message. You have to search the sandbox in the search engine to access it.
Mope.io sandbox 2023 is an experimented version of the original game, which is loved and admired by the players tremendously.