The Features Of Mopeio Mods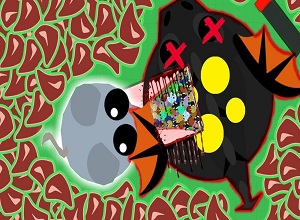 Mopeio mods play an important role in the Mope.io game as they bring additional features on top of the original ones to the game.
Mope.io is among the most played IO games today. It is popular among millions of players across the globe. The game is very amazing to play and addictive as well.
If you are a player of this cool online multiplayer game, and you are interested in some additional features added to the game, then you can check out the Mopeio mods and play the game with extra useful features that are not available for people playing the original version of the game.
Benefits of Using Mopeio Mods
Using the Mopeio mods can be helpful in a number of ways when playing the Mope.io game. First, the mods make extra features available to you in the game. The additional features that come with Mopeio mods will let you play this interesting IO game much better and have much fun. These features will make it easier for you to deal with the dangers and challenges whenever and wherever you bump into your enemies.
With mods with great features, the Mope.io game will become more convenient. The mods can help you get an edge over your enemies very easily, which will help you evolve faster from one level of animal to the other, and become the strongest animal without a hassle.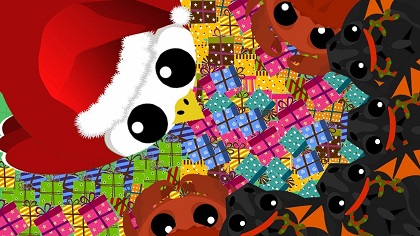 The extra features that the Mopeio mods bring to the game can be very helpful to you if you sometimes get bored playing the game. The features make playing the game more fascinating and engaging, which is a great way to fight boredom. So, if you are one of those players who usually get bored with the in-game missions and challenges, then mods will be extremely helpful.
With mods, you will be able to play the Mope.io game in a different way, and you will handle all dangers in an easier way when the extra features are turned on.
The Source Of Mopeio Mods
Game developers are the people behind the creation of Mopeio mods. Their main aim for creating the mods is to add more great features to the game. Mope.io game consists of background changer, zoom hack, custom skins, and so on, just like other IO games. Currently, there are only two additional features that have been confirmed for this game. They include zoom hack and custom skin.
Features of Mope.io Mods
Mope.io mods pack is an advanced set of modifications for the popular MMO Mope.io. These include:
Zoom Out/In
Transparent Spots or Bushes
See Underwater and Disguised Animals with Ghost Mode
Advanced custom skin interface: Choose from dozens of bundled skins, or add your own!
Draw Tracker Lines to Help Find Predators, Prey, and More (Highly Recommended for Beginners)
Save your five most commonly used chat lines, and with just two keystrokes you can instantly chat them in-game.
Use the food editor to replace the default Mope.io foods with any of your choices.
Disable inactivity timeout, score change notifications, Auto Re-spawn or Auto Upgrade, hold the animal still, textured hills, and more.
These Mope.io mods that are based on the Google Chrome Store version do not have user scripts for tampermonkey.
Zoom IN/OUT
Change Background
Rainbow Background
Show FPS ON/OFF
Auto Heal
Auto Aim
Faster Speed
Auto Food
Aimbot Helper
Adblock Plus+