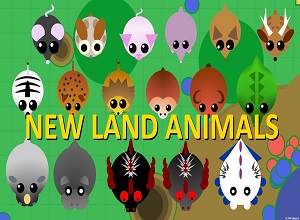 With Mope.io mods, you can play the game much faster and quicker. There are various interesting mods to be found for Mope.io for all the gamers, just like other IO games. When you use these mods, it will be possible for you to get an edge over other players. The mods will add more features and other kinds of stuff to your original game and make the game more interesting to play for you.
How To Get Mope.io Mods?
Every day, many new players are joining the game. Thus, you can find newer Mope.io mods being developed and released online for the use of players across the world. These are published on the web from time to time, and let gamers experience the best features while taking part in the playing sessions. You have to keep a close watch on the various websites, forums, portals, etc that are dedicated to IO games such as Mope.io.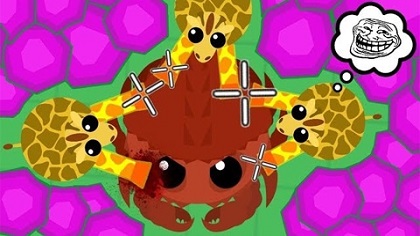 What Are The Different Features?
The various features include:
Auto Chat
Custom Skins Creator
Prepared Custom Skins
Ghost Mode Visibility [G]
Auto Upgrade [U]
Auto Re-spawn [A]
Food Editor
Notification System
4 Varied Themes (Industrial, Desert, Winter and Spring)
Draw Tracker Lines (Other Dragons [K], Prey [P], Predators [T] etc)
Mouse or Zoom out/in ([Z])
See Other Land Animals and Hidden Underwater Animals
Mope.io Mods and In-game Controls
You can get access to various in-game controls with the Mope.io mods. If you wish to play this game in a proper way, first you need an understanding of the in-game controls – particularly if you are absolutely a newbie in this game. These are easy controls and can be used very easily.
You can use the left mouse button if you wish to run.
You will be able to launch attacks or fire the water to enemies when you right-clock or press the 'W' key.
Use the 'Enter' key to make chats with other players.
These will help you to survive for more time and have more fun.
The Mope.io mods are based on those available at the Google Chrome Store. There are no Tampermonkey user scripts and thus, you need to be able to use the Chrome browser to make use of the Mopeio mods. In case you have issues with the mods, you have to look at various sources to get information about how to install and use them.
Zoom IN/OUT
Change Background
Rainbow Background
Show FPS ON/OFF
Auto Heal
Auto Aim
Faster Speed
Auto Food
Aimbot Helper
Adblock Plus+